Product Center
Qingdao Haorui Steel Products Co., Ltd.
Mob: 15966945003
Contact: Yanan Wang
Tel: 0532-87881070
Fax: 0532-87980111
Email: wang@qdhaorui.com
Add: No. 375, Zhengyang East Road, Xifu Town, Chengyang District, Qingdao

Hex Socket Bolts
Hex Socket Bolts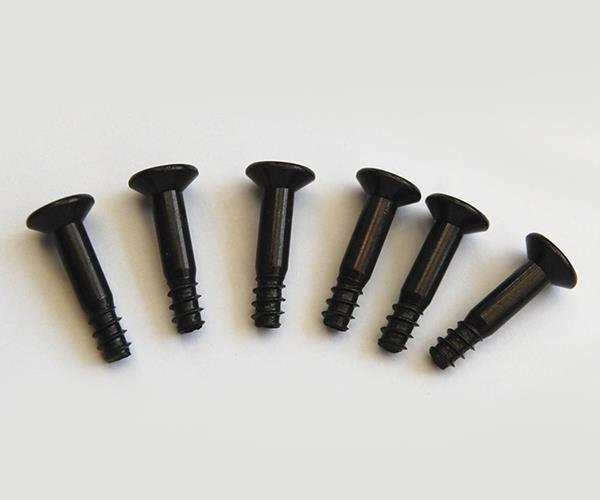 Hexagon socket screws are a category of our screw products. The company produces screws and screws of various specifications: such as furniture screws, auto parts screws, hexagonal screws, and various special-shaped screws and non-standard screws. Our company can produce Various types of non-standard products made of iron, carbon steel, stainless steel and other special materials of 8.8, 10.9, 12.9, etc. The implementation standards include national standard GB, American standard AN5I, Japanese standard JIS, German standard DIN, international standard ISO, etc.
The company integrates product development, design, production, sales, and service. It introduces screw production equipment imported from Taiwan, uses high-quality raw materials for production, and has complete inspection and testing equipment such as hardness machines, tensile machines, and salt spray testers. It guarantees the integrated quality assurance of product development, production and testing. The company's various screws and bolts and other fastener products are widely used in petroleum, chemical, mechanical equipment, electronic appliances, fitness equipment, and other fields, and the products are sold all over the country.
As a standard parts manufacturer in Qingdao, the company has rich production experience in custom bolts, custom nuts, custom non-standard rivets, etc. It is a professional Qingdao non-standard hardware manufacturer, Qingdao non-standard bolt factory, and Qingdao auto standard Bolt manufacturers, Qingdao custom-made bolt manufacturers.