Product Center
Qingdao Haorui Steel Products Co., Ltd.
Mob: 15966945003
Contact: Yanan Wang
Tel: 0532-87881070
Fax: 0532-87980111
Email: wang@qdhaorui.com
Add: No. 375, Zhengyang East Road, Xifu Town, Chengyang District, Qingdao

Double End Bolts
Double End Bolts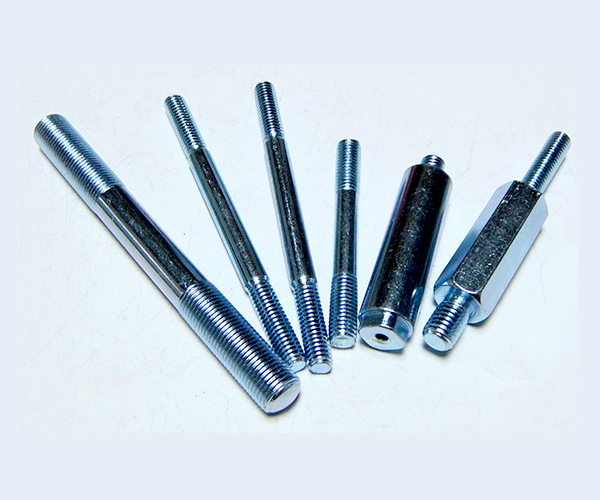 Stud bolts are bolts with threads on both ends of the screw. Headless bolts with a part of the polished rod in the middle are also called studs or studs. The middle straight rod of this type of bolt is thick or thin, and is called straight rod or shrink rod. Stud bolts have the function of fixing the connection. Due to the long length of the bolts, they are generally used where the thickness of the connecting body is large and the connection cannot be realized by ordinary bolts. Such bolts are generally used in automobiles, motorcycles, boilers, steel structures, suspended towers, and large buildings. High-strength stud bolts are made of 45#, 40Cr, 35crMo and other materials.
The reference standards for bolts are: National Standard (GB/T), German Standard (DIN), American Standard (ANST/ASME), British Standard (BSW), Japanese Standard (JIS), International Standard (ISO) and so on.
Qingdao Haorui Steel Products Co., Ltd. mainly produces and operates various specifications of standard fasteners, non-standard fasteners, and cold-drawn wire processing and sales. The quality is stable and reliable, and the variety is complete. It has been sold well in more than 20 provinces and cities nationwide, and exported to overseas, enjoying a high reputation. Our company supportsCustom-made non-standard parts, If you are interested, please call to discuss.