Product Center
Qingdao Haorui Steel Products Co., Ltd.
Mob: 15966945003
Contact: Yanan Wang
Tel: 0532-87881070
Fax: 0532-87980111
Email: wang@qdhaorui.com
Add: No. 375, Zhengyang East Road, Xifu Town, Chengyang District, Qingdao

Stainless Steel Countersunk Bolts
Stainless Steel Countersunk Bolts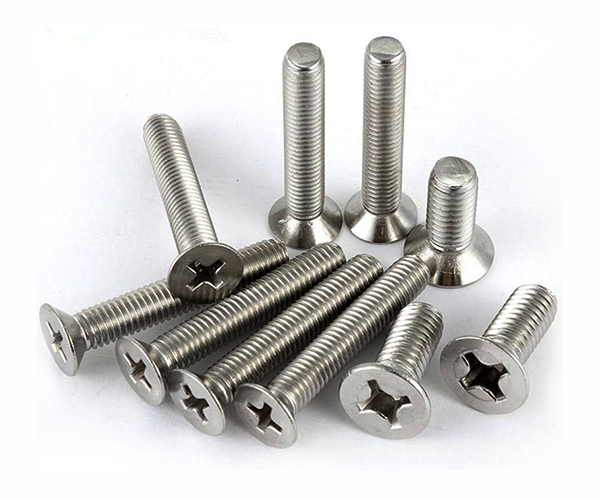 Stainless steel countersunk head bolts are countersunk head bolts produced from stainless steel. The head of this type of bolt is a 90-degree cone. In addition, the company can also supply carbon steel, copper and other materials in batches. The bolt head tool also tightens the groove. It can be made into cross groove, hexagonal, straight shape, plum blossom shape and other shapes according to customer requirements.
Stainless steel countersunk head bolts are one of many fasteners, so what types of fasteners are mainly included? Common types of fasteners include bolts, studs, screws, nuts, self-tapping screws and other products. Although there are many types of fasteners, cold heading machines and tapping machines are used for production. The blank is shaped, and then a tapping machine is used to make threads.
Qingdao Haorui Steel Products Co., Ltd. has been engaged in customizing standard and non-standard parts for more than 20 years. Our company has cooperated with many partners in many industries. It has strong supporting processing capabilities and accumulated rich processing experience. Welcome to Old customers come to discuss cooperation!